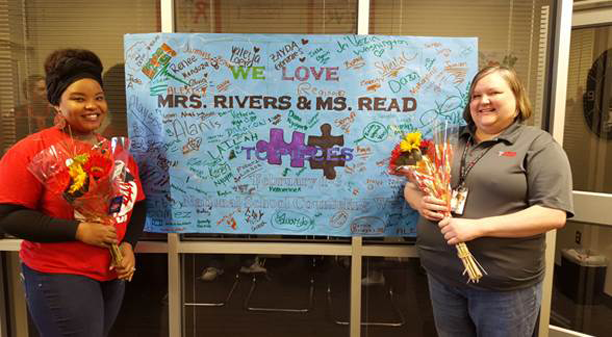 Truman
loves its counselors.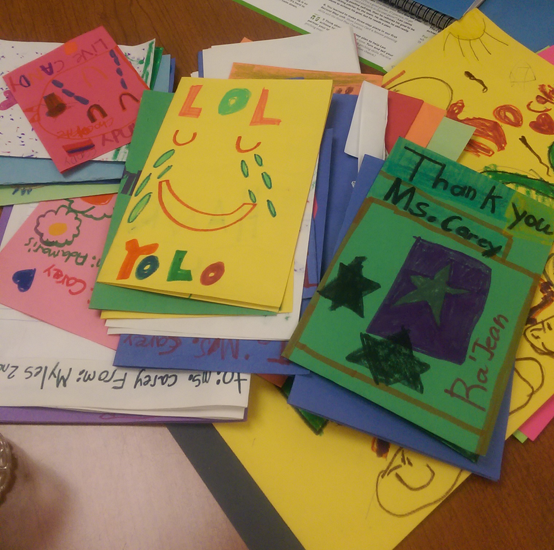 Thank You cards from
Moseley Elementary
students honoring School Counselor Week
Ochoa Breakfast with a Twist
Counselors at Ellen Ochoa STEM invited parents for breakfast at Applebee's for a "Career Planning Workshop." Each student received a poster to participate in the GPISD Poster Contest. It was an amazing turnout.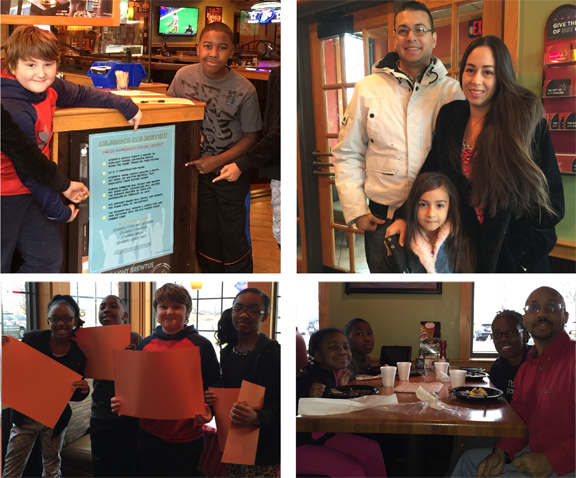 Austin Goodies with Gilliam
Awesome Austin Elementary School had another successful Goodies with Gilliam Parenting Class. Guests included Ebony Jones, AVID Coordinator for Adams Middle School; Arletheia Clemmons, Community Liason from LEAP; Sandra Mejia, Assistant Principal; Tanya Gilliam, Principal; and Tonya Womack Campbell, counselor at Austin Elementary. Parents received information on AVID, campus activities, parent involvement, and making quality time a priority for families. Some 5th grade students also attended to learn about future college opportunites with AVID.

Seguin Shout Out
A big shout out to our Seguin family for all the kindness they've shown to our counselor. I'm so proud to be part of an amazing team.
-Miriam Martinez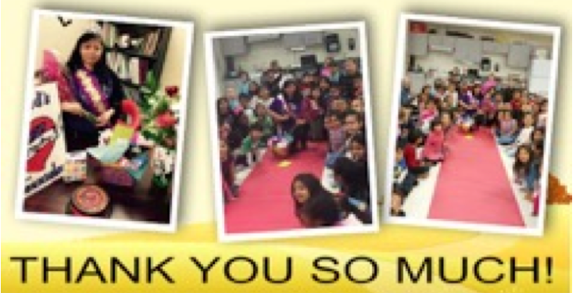 Jackson NSCW
Counselors at Jackson used School Counseling Week to advocate for their counseling program, as well as to show their appreciation to staff for teaming up with them to support students. Counselors used the message "Problems may POP up…when they do, see your school counselor" as a bulletin board theme, provided popcorn treats to all staff, and ran daily announcement providing students with the Recipe for Success.
Way to go, Jackson Counselors!