Bowie Earth Day Celebration

On Wednesday, April 20, Bowie Bobcats had our Earth Day Celebration by cleaning, planting, and watering in our community garden. Parents, Kindness and Compassion Scholars, all staff and administrators participated just because….we LOVE WHAT WE DO. Special thank you to Keep America Beautiful, Keep Grand Prairie Beautiful Tool Depot and Mrs. Townsend for making this celebration possible.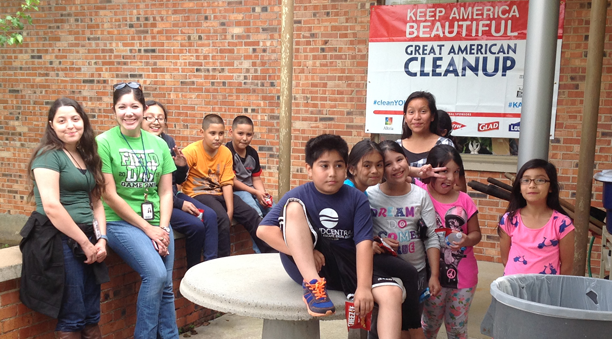 Bowie Earth Day 2
4th grade teacher Mrs. Sanchez and Counselor Perez coordinated a team building activity for our community at Bowie Elementary. Staff members, parents and students came out to our Bowie garden to celebrate Earth Day. Everyone engaged in pulling weeds, tilling, and fertilizing the dirt. Our Bowie Bobcats will plant a variety of flowers, plants, and seeds next week. We can't wait to see our fruitful results.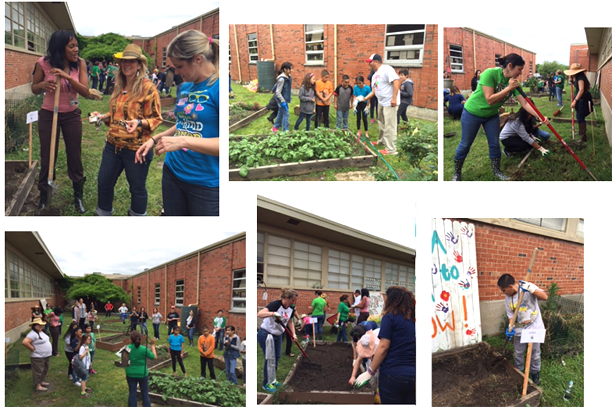 Reagan Ten for Tuesday
Each Tuesday during the month of April, Reagan Knights are signing the Ten for Tuesday Pledge. This is just one part of their month long community service project where they pledge to pick up at least 10 pieces of trash around the school, their neighborhood and community each Tuesday. They are also pledging to enlist other family members and neighbors to join the Ten for Tuesday. Look for additional projects from the Knights in the coming weeks.