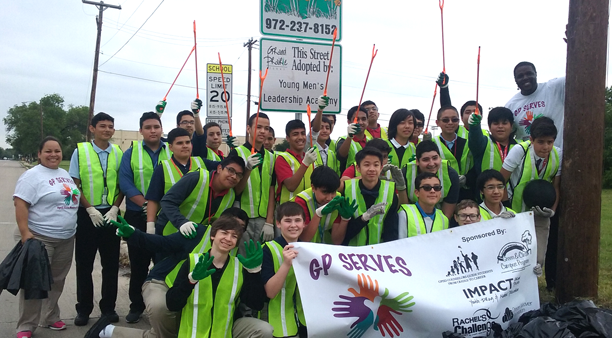 YMLA Community Service
Pasta for Pennies at De Zavala
De Zavala participated in the Pasta for Pennies program and we raised $1,848.90. The classroom that donated the most was Ms. Andujar's PK (pm) class. They received a bronze pennant for their fundraising efforts, as well as an awesome luncheon donated by Olive Garden. Congratulations to them.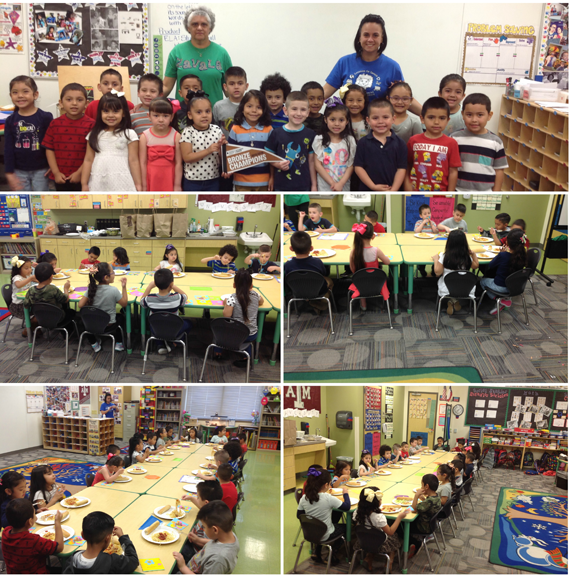 Eisenhower Day of Service
Eisenhower Elementary KC Club, Green & Clean Team and staff worked on beautifying the campus garden for the April Day of Service. Everyone had lots of fun, and the garden got lots of needed attention. Awesome job, Cougars!

Travis Global Youth Service Day
Travis World Language Academy staff and students joined together on Global Youth Service Day, Saturday, April 4, to beautify our garden with donations from the Dream Weaver Foundation. Thank you to Esmeralda Rodriguez for her assistance. Pictured is Corey Atkins (STEM Coordinator/ICoach) and Kim Phipps (Executive Director, Dream Weaver Foundation).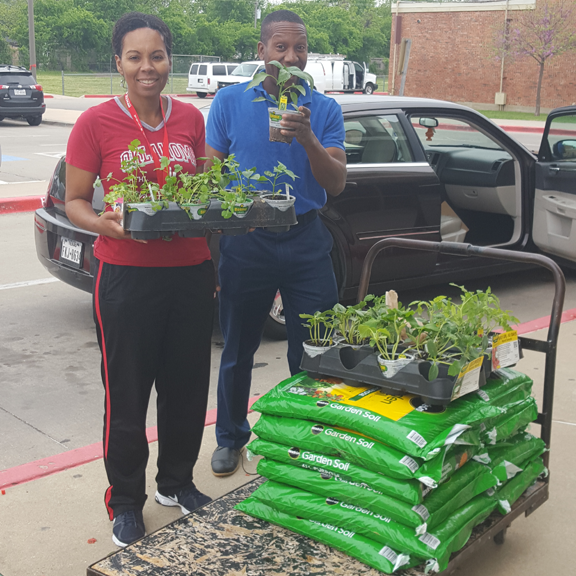 Daniels Pennies for Pasta
At Daniels Elementary, Mrs. Martinez's 1st grade class celebrates an Olive Garden pasta lunch after raising the most money of all classes to help support Pennies for Pasta/Leukemia & Lymphoma Society. The school raised a total of $981.81. Way to go, Dragons!