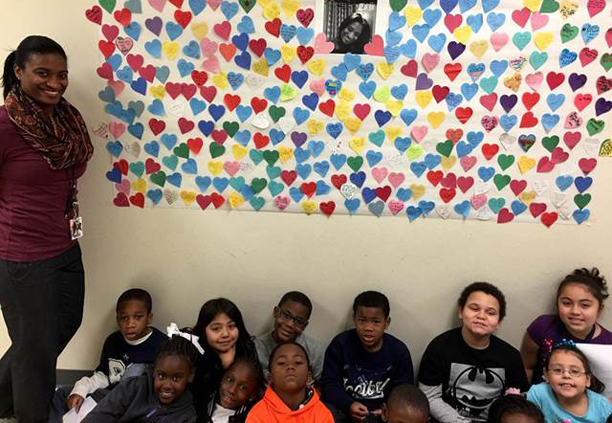 Daniels
' staff and students show their LOVE to their school counselor, Mrs. Mays.
GP NSCW
GPHS administrators provided lunch for the GPHS counselors on Tuesday, February 9, in recognition of NSCW. Registration last week did not allow us to squeeze in the luncheon, but they were patient enough to allow us to have it yesterday. Huge thanks to our administrators for the awesome lunch.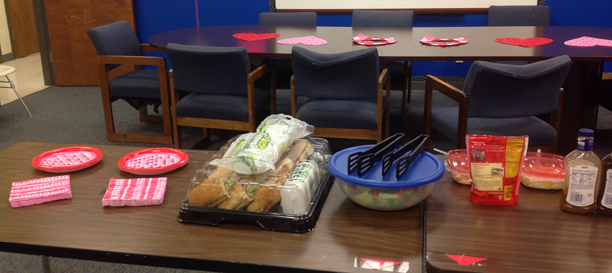 Moore Hearts Ms. Collins
We honored our amazing counselor at Moore last week with posters, gift cards, breakfast, lunch, and our 2nd grade serenaded her at our M3 Rally to My Girl by replacing the chorus with "Ms. Collins." She is the best, and we appreciate ALL the wonderful things she does for our campus.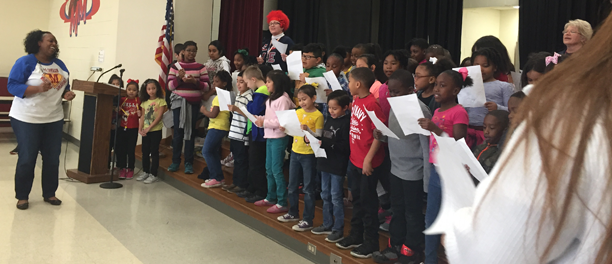 Austin Love
Awesome Austin Elementary students and staff "Did It Up" for me, the school counselor Tonya Womack Campbell. Last week the school showered me with warm thoughts, affirmations, gifts, and more. I love my Austin family. They make me excel as a counselor and a person. I appreciate all the love and am thankful to call myself a counselor, especially at Austin.