Moore Students Show They Care
We are proud of our students at Sallye Moore Elementary for showing how much they care. The KC Club spearheaded a canned/boxed food drive that lasted two weeks and our students donated 1,153 cans and boxed food. Mrs. Hegwer's 2
nd

grade class donated the most items – 153 cans. They are pictured with Firefighter Ross, Mrs. Hegwer, and their Counselor, Ms. Collins. The food items were donated to the Grand Prairie Santa Spot organization.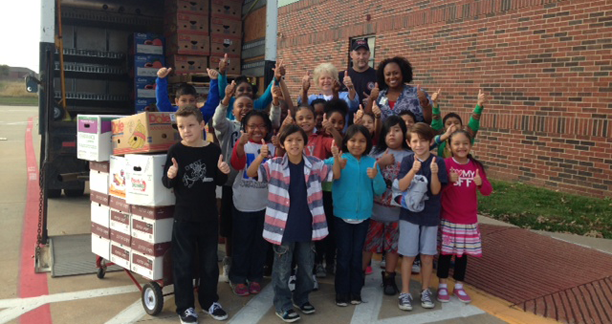 Whitt FAA Proudly Presents: Cleaning-Up with Kindness
During our Rachel's Challenge Green/Clean-Up day, students watched the Rachel's Challenge video during their guidance lesson. Next, they excitedly picked up trash around the entire school. In addition, the KC Club: Caring Character Captains & Empowerment Team had an opportunity to learn the proper way to maintain vegetable gardens. Our magnificent gardening teacher, Mrs. Hayton, taught the insightful lesson. Thanks to the Rachel's Challenge Green/Clean up Day; we were given another marvelous way to show kindness.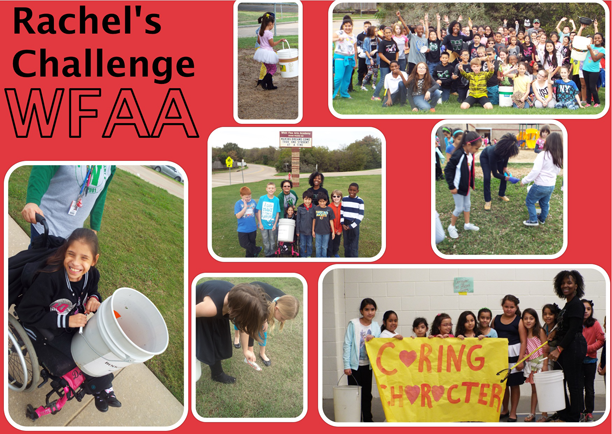 GPCI Green and Clean
We had a Take Care of Texas day at GPCI today. It was Wear Green for all of our scholars, but our Green and Clean Club worked in the Garden today on composting, moving lumber and decorating pumpkins for centerpieces for our Thanksgiving luncheon on Wednesday. We also asked scholars to submit a 30-second video on how they recycle at home.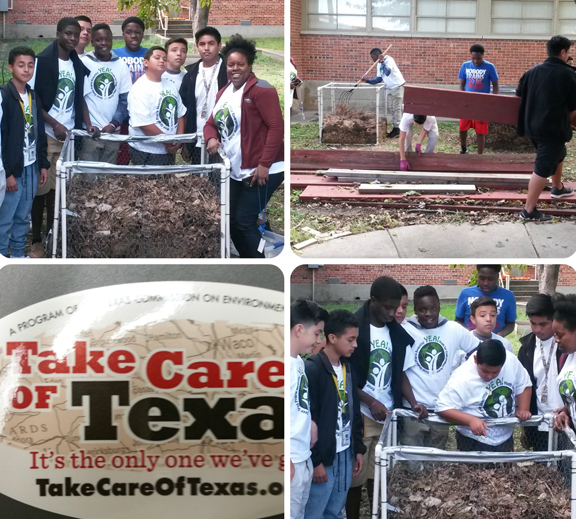 Garner FAA
GFAA's KC club partners with KICKS organization for feeding the less fortunate in the FT Worth community.
Butler & Lewis- GFAA Counselors