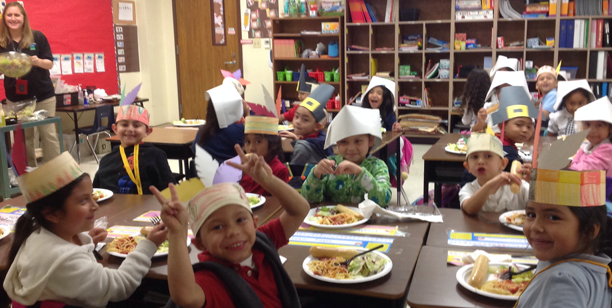 Rayburn's 1st grade co-Champions in Mrs. Gomez's class enjoys their Pasta for Pennies lunch to celebrate the money raised for a good cause.
YWLA Giving
During this month of giving, YWLA High School ladies participated in the Acts of Joy North Texas Food Bank. Our girls donated over 720 canned goods for those who are in need. Thank you for coming on your day off and helping us deliver. We also want to thank Mrs. Horton who organized our partnership with Pure Salon and Acts of Joy.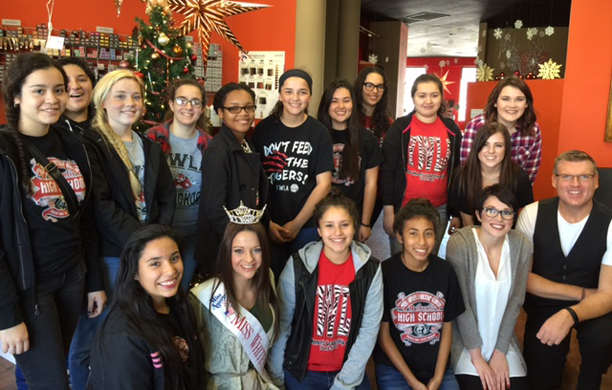 GP Early College Thanksgiving
The Friends of Rachel's Club and the students of GPECHS participated in the Santa Cop Food Drive. The students donated 10 boxes of non-perishable items. The Student Council sponsored the "We are Thankful" activity.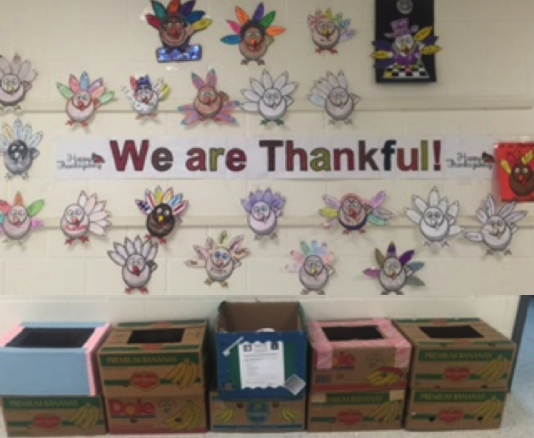 GP Thanksgiving
The need for Thanksgiving meals was so great that GP ran out. GPHS Counselors could not say no to that last family and pitched in to provide their meal, including the turkey and ham.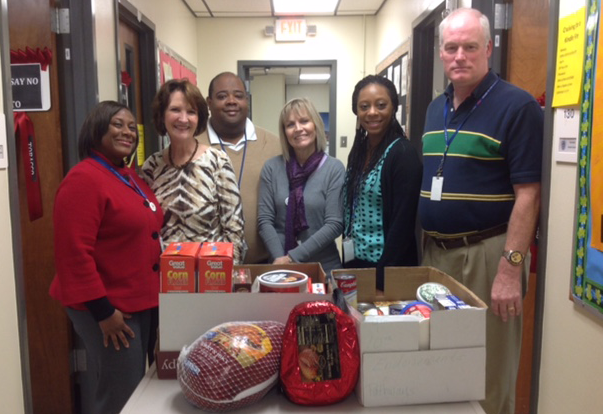 Crosswinds/HOPE Get REAL
Crosswinds High School-HOPE Academy students volunteer through the REAL (Real Education Accelerated Learning) program designed to develop students outside the classroom to be productive, responsible and active citizens in the real world. Everyone has a unique gift. We will help you find yours.