Real Heroes Have the Power to Say No to Drugs at

Moseley

.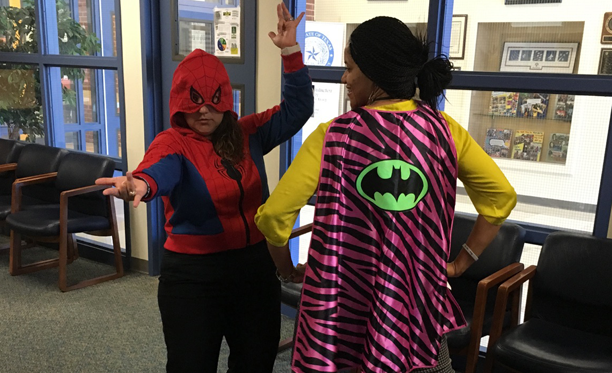 Moseley

counselor Zandra Carey and AP Evita Medina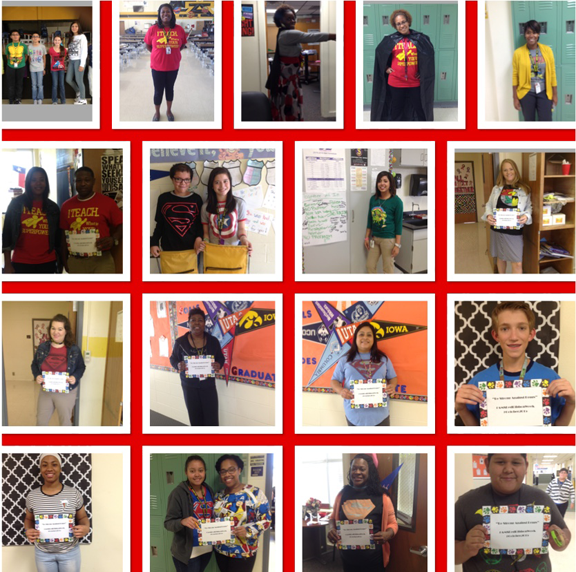 Be Strong Against Drugs at

Adams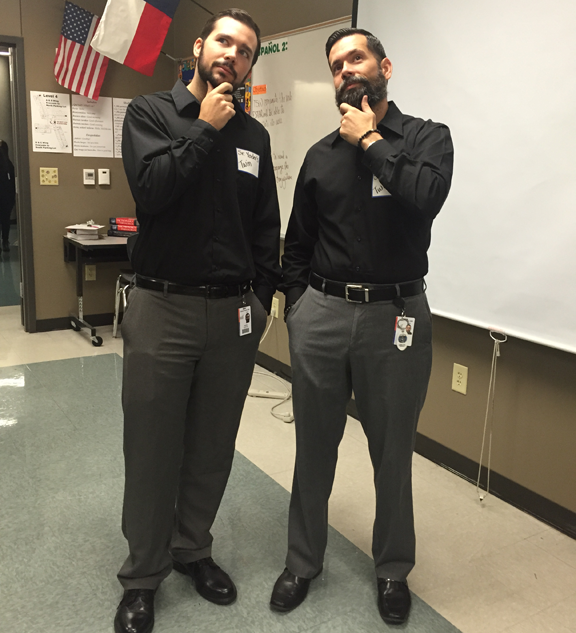 Twins Day at

Dubiski

– Mr. Clifton and Mr. Yoder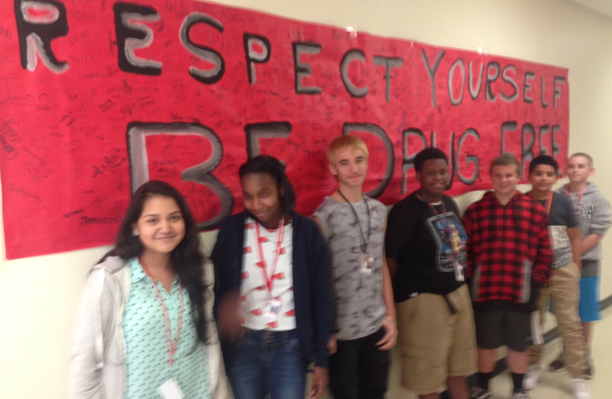 Truman

students pledge to be drug free.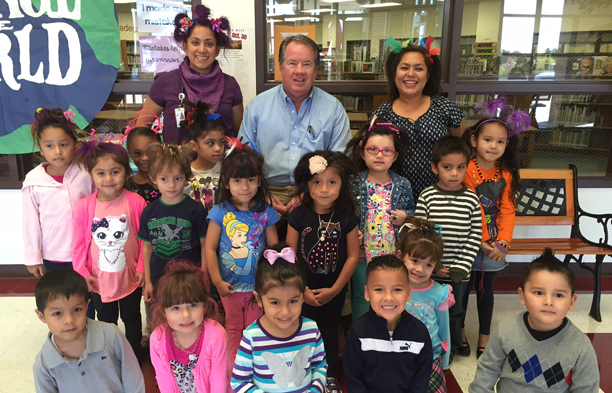 Mrs. Garcia's Pre-K class at

MLA

with Principal Carlisle on Crazy Hair Day to say it would be crazy to do drugs.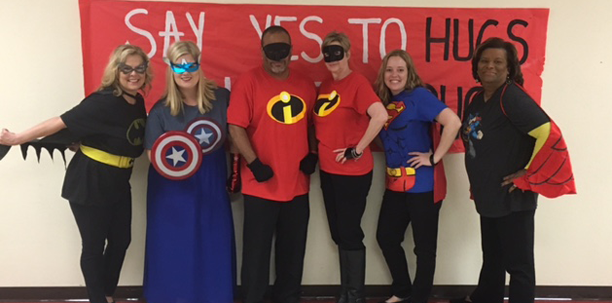 SGP

Counseling Super Heroes fight drugs during

Red Ribbon Week

and beyond!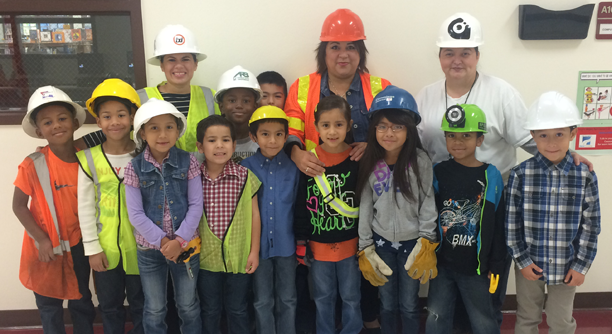 Marshall

students and teachers dressed up as construction workers for

Red Ribbon Week

.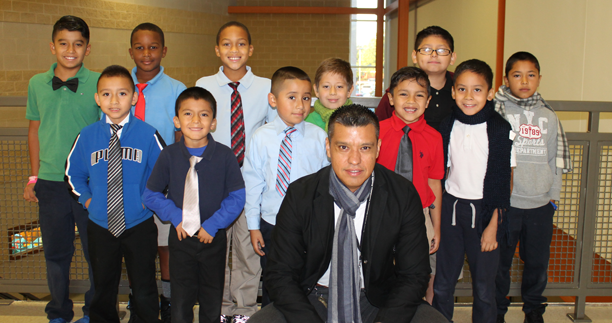 The men and boys at

Ochoa STEM Academy

will not get "Tied" up in drugs.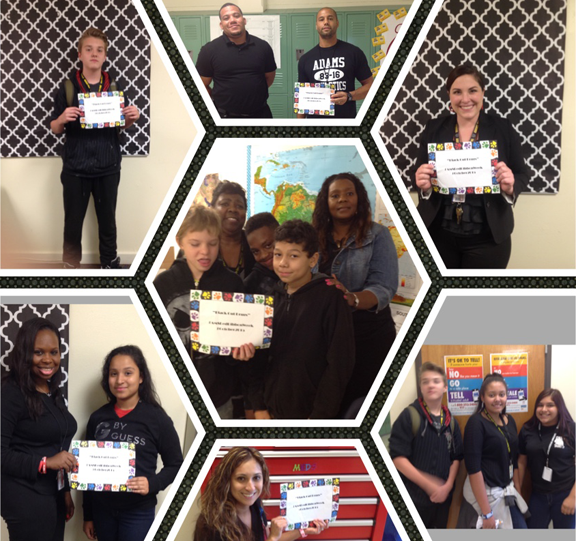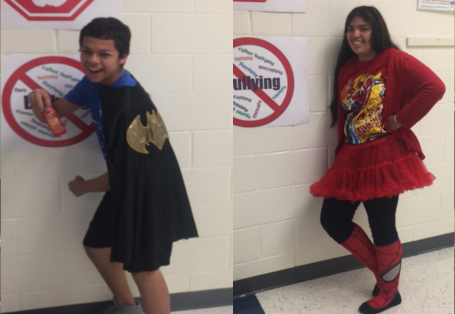 GPECHS

Powers Up against drugs.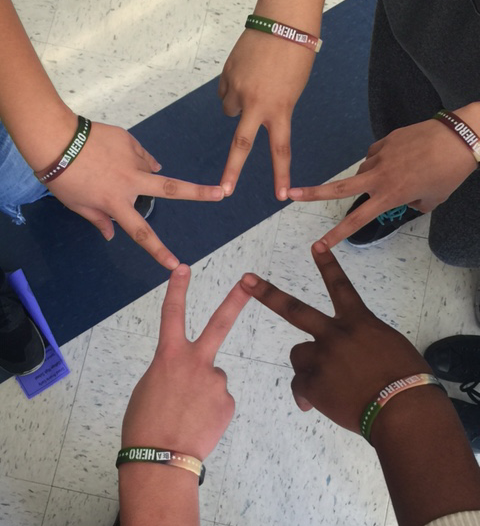 And
GPECHS
is taking a standing against bullying.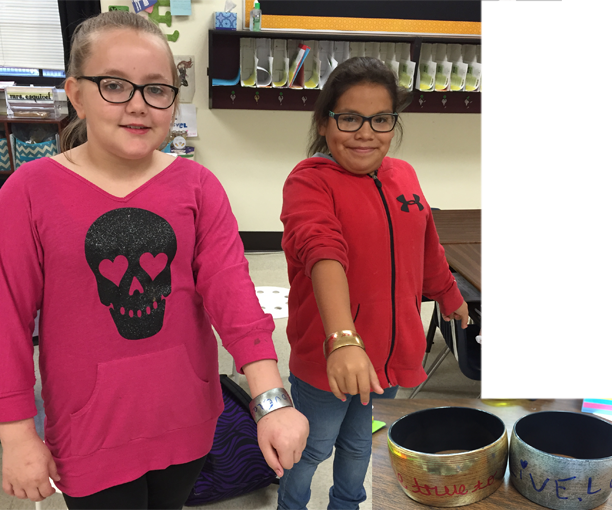 Ms. Esquivel's students made affirmation bracelets at

Bush

.
Red Ribbon Fact
What are the greatest risk factors in determining how susceptible your child is to substance abuse? Students who skip school, are unsuccessful in school, have parents who use drugs, lack parental supervision, and have friends who engage in alcohol and drug use are all far more likely to begin abusing drugs themselves. On the flip side, the greatest protective factors against your child abusing drugs are: having a strong family bond, parental supervision and monitoring, being active in school, community, or religious organizations, and hearing the direct expression of their parent's feelings about the use of drug and alcohol.
GP Buddies Up Against Drugs
GPHS staff and students, as well as GPHS Early College High School, buddied up with a partner to beat drugs. Red carpet was provided for all of our buddies that led to a table full of prizes for participating. The idea of walking on the Red Carpet enticed our administrators to buddy up as well. #eachonesaveone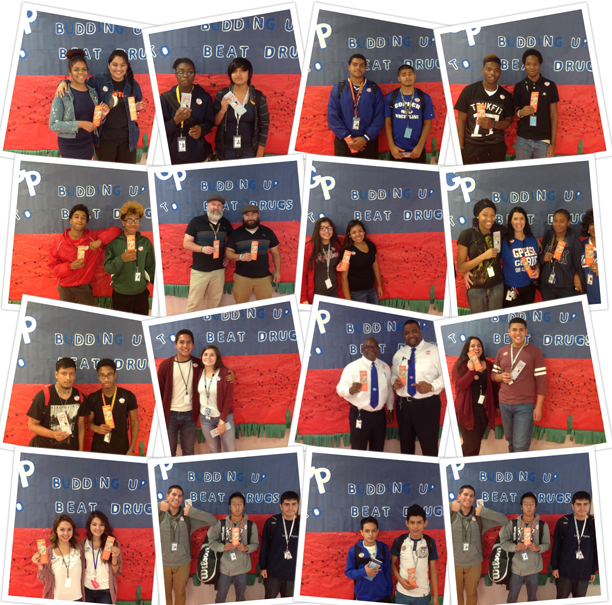 Jackson Red Ribbon Week
Jackson staff and students are "Wacky" without drugs.

Check out our flipagram:

https://flipagram.com/f/eZPitznbsQ.